Studying linguistics
Sprachwissenschaftliches Seminar, University of Göttingen

Automatic translation is not yet perfect but very nicely illustrates the power of applications based on current linguistic knowledge.
About
---
Everything starts with observing that the world around us varies: people use different words to convey different meanings, expressions with the same content have different form in different languages, use of language varies in different conversations. This is not yet linguistics, but enough reason for linguistics, that is the science of language. Linguistics is ...
The present project was inspired by discussions with the student group in winter term 2020/2021 and is an joint enterprise of the creative people who decided to study linguistics in Göttingen and contribute with their ideas to our programmes. This project is realized with the funds of the Philosophical Faculty at the University of Göttingen for supporting the quality of programmes of study.
Contents
---
The goal of this plattform is to provide support at the various stages of the linguistics circle:
before linguistics: interest
starting linguistics: newcomers
during linguistics: students
after linguistics: graduates
People
---
Editors
Fernando García Mendívil
Anna Pessarrodona Marfà
Contributors
Lars Ahrens
Florian Fischer
Fernando García Mendívil
Talvikki Teresa Kosonen
Anna Pessarrodona Marfà
Alina Sementsova
Paulien Veenstra
Advisors
Georg Höhn
Götz Keydana
Matthias Kracht
Stavros Skopeteas
Acknowledgments
Grateful thanks are due to Louis Falkenstein, Florian Fischer, Nermin Gürkan, Jan Kraaz, Jacqueline Krebs, Paulien Veenstra, Saskia Stücker, Evelyn Ovsjannikov, Victoria Peselmann, Andrea Schröter and Joshua Estefan Osvaldo Kalempouw for their contribution to the initial conception of the present agenda.
Our programmes
---
short profile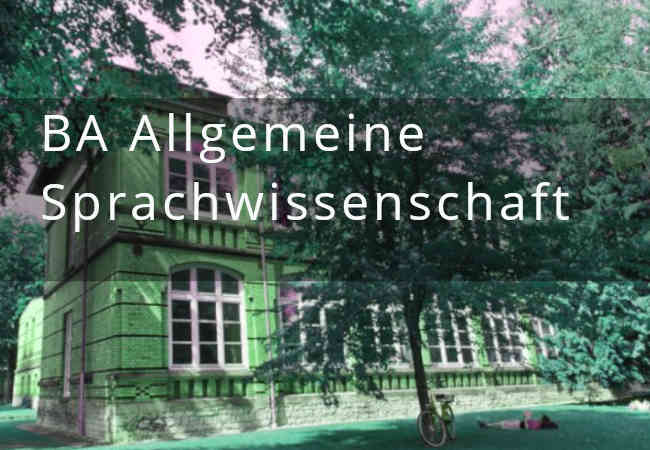 BA Allgemeine Sprachwissenschaft
Allgemeines Studium der Sprachwissenschaft, mit Schwerpunkten in der Sprachtypologie sowie in den indogermanischen Sprachen.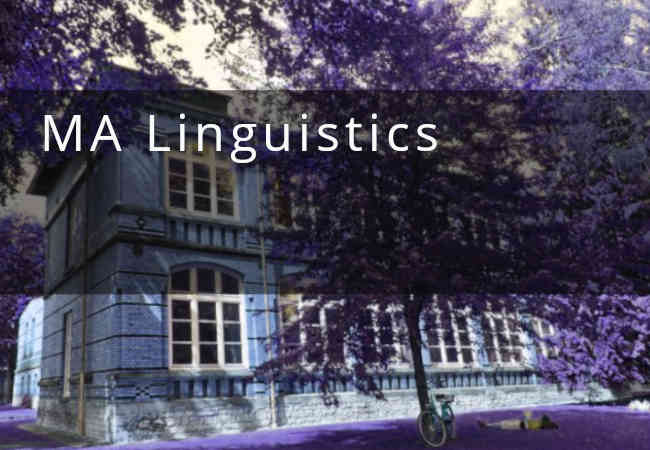 MA Linguistics
jointly offered by all linguistic groups in Göttingen, linguistic theory and method, with specializations on text and discourse processing, typology, language change, sign languages.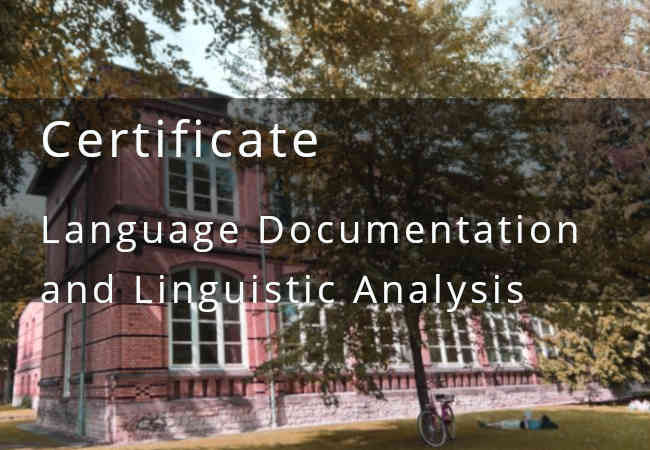 Certificate Language documentation and analysis
short term program, offering a specialization on language documentation and focus on various languages.